Global Vehicle
Security Solutions
Providing quality and reliable vehicle security solutions since 1973
COMPRISED OF WELL ESTABLISHED, INDUSTRY-LEADING SECURITY AND TELEMATICS BRANDS
Global Vehicle
Security Solutions
Providing quality and reliable vehicle security solutions since 1973
COMPRISED OF WELL ESTABLISHED, INDUSTRY-LEADING SECURITY AND TELEMATICS BRANDS
Industry Services
Scorpion Automotive offer a variety of innovative products to suit your GPS vehicle tracking and security needs.
With years of experience, we can provide a high theft recovery rate. Whether you are looking to improve your vehicle theft protection or have a fleet of vehicles, our team of experts will work with you to provide the best solution.
Fleet Management
No matter the size of the fleet, ScorpionTrack Fleet's innovative technology allows you to manage vehicles and drivers with precision.
Stolen Vehicle Tracking
Our in-depth understanding of vehicle security and GPS tracking is the reason that our customers put their faith in us.
Alarms & Immobilisers
We offer a range of security systems to cover the car, LCV, HGV's as well as the plant equipment sectors.
Bespoke Solutions
We work directly with automotive manufacturers and their own supply chain to provide bespoke solutions.
Motorcycle Tracking
One of the world's leading motorcycle and scooter accessory brands, dedicated to bringing you the widest range of high-quality security systems and accessories.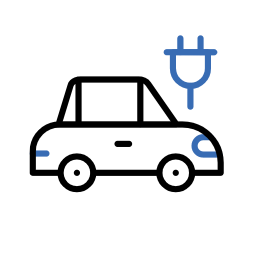 Electric Vehicle Tracking
Designed to give customers the confidence that their vehicle is protected by equipment designed specifically for them.
24/7 GPS Tracking
Our software actively protects your vehicle against unauthorised movement. Upon any unauthorised movement detection, ScorpionTrack will discretely notify our international control centre of possible theft.
Providing speed, direction, ignition state, battery condition and location details to the Police control room in the event of a theft 27/7, all year round. Accurate to within 10 metres, subject to environmental variables.


Resilient
45+ years of experience in the design and manufacture of vehicle electronic devices specializing in security, GPS tracking & telematics.
Recognised
A trusted supplier to more than 22 major brands. Designing & manufacturing vehicle security & telematics systems to IATF16949 standards.
Support & Training
From the on-boarding process to exceptional technical support & training, we are here to help. Boasting a worldwide network of mobile Scorpion Authorised Dealers/Engineers.
Reliable
Boasting a 96% stolen vehicle recovery rate across all vehicle types including car and motorcycle.
Products
Products available as OE line fit, Port of Entry fit, and/or as Genuine Parts via Dealer Aftermarket programs.

Global Compliance
All electronic components are International Material Data System (IMDS) compliant with global vehicle manufacturer requirements.
Our Client Success Stories
We work with a range of clients globally, We're trusted by many manufacturers in the automotive and motorcycle industry.
Scorpion have always provided Toyota (GB) PLC with an outstanding service in terms of product development, good supply and reliability of the product itself and are responsive to our queries and requests at all times.
Scorpion Automotive has consistently delivered parts and components meeting or exceeding the PACCAR 10PPM quality performance requirements. Thank you and congratulations on your achievement. We look forward to our continued successful relationship
Accreditations & Awards
Established in 1973, Scorpion Automotive are a trusted provider to vehicle manufacturers and the aftermarket for Cars, Vans, HGVs, Plant, Motorhomes, Caravans, Motorcycles & Marine Craft. Along the way, our hard work and excellence has been recognised…
Want to know more?
Contact our friendly team today or request a call back for a more convenient time